働く外国人にビジネス日本語をオンラインで教えます。
■個人向け
■パーソナルレッスン  ZOOM オンライン
マンツーマン(先生ひとり 生徒ひとり)オンラインで教えます。
■メールの添削もいたします(別料金)A4用紙 で 1枚 (400字から600字)2000円
E-mail writing
1.日本語が話せるようになるレッスン  50分  3000円 回数相談
あなたが話したいことを先生と話して、それをテキストにして渡します。それが教材です。
フィードバックをすることで、あなたのことばは、うまくなります。
2.日本観光で使える日本語レッスン   50分  3000円 回数相談
Japanese for Travelers
かんたんな英語をつかって日本語会話をおしえます。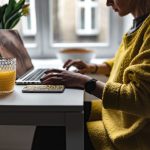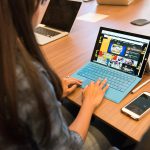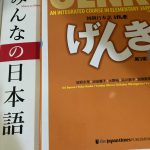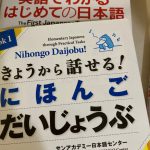 Teaching Business Japanese Online to Working Foreigners
For Individuals
Personal Lesson ZOOM Online
One-on-one (one teacher, one student) online lessons.
E-mail writing service (extra charge): 1 sheet of A4 paper (400 to 600 characters), 2000 yen
E-mail writing
1. Japanese speaking lesson 50min. 3000yen
You talk with the teacher about what you want to talk about, and the teacher will give you the text. That is the teaching material.
By giving feedback, your language will improve.
Japanese lesson for travelers in Japan 50min 3000yen
Japanese for Travelers
Japanese for Travelers: Japanese conversation lessons in simple English.
Translated with www.DeepL.com/Translator (free version)
---
■法人向け
Business Conversation
1.ヒアリング(聞き取り)
会社の到達目標をお聞かせください。
具体的に<できてほしいこと>をお知らせください。
(例)
・会社の業種、外国人の仕事について
・上司の指示、報告ができる。
・同僚との会話ができる。
・顧客との会話ができる。
・顧客に対して接客会話ができる。
・日本語の読み書きができて、指示書や
メール作成、報告書が書ける。
2.外国人本人のレベルチェック
アンケートや聞き取りをします。
・現在の日本語レベル
・母国語は何か
・職種はなにか
・外国語の学習経験
・学んできた学習テキスト
・希望する練習方法
3.決定したいこと
・学習期間
・週当たりの学習時間数
・学習時間帯  ・テキスト
4. 授業料
・1時間 1名 3,000円~
ご相談に応じます
5.講師 鹿内節子
・獨協大学 外国語学部卒
・全養協 日本語教師検定合格
代表者プロフィールをご覧ください
Business Conversation
Business Conversation
1. Hearing (Listening)
Please tell us about your company's goals.
Please tell us specifically what you would like us to achieve.
(Example)
What is the company's type of business, and what do you do as a foreigner?
Can give instructions and make reports to superiors.
To be able to communicate with co-workers.
Can communicate with customers.
Able to talk with customers.
Can read and write Japanese, and write instructions, e-mails, and reports.
Can read and write Japanese and write instructions, emails, and reports. 2.
2. Level check of the foreigner himself/herself
Questionnaires and interviews are conducted.
Current Japanese level
What is your native language?
What is your occupation?
Previous experience in learning a foreign language
Textbooks you have studied
Preferred method of practice
3. what do you want to decide?
Duration of study
Number of study hours per week
・Study hours ・Textbooks
4. Tuition fee
1 hour per person 3,000 yen and up
3,000 yen per person per hour or more, depending on consultation. 5.
Instructor Setsuko Shikanai
Graduated from Dokkyo University, Faculty of Foreign Languages
Passed ZENYOKYO Japanese Language Teacher's Certification Examination
Please refer to the representative profile.
Translated with www.DeepL.com/Translator (free version)
6.お問い合わせ  Contact us